The brands having generated the most NFT revenue are found to be concentrated in the fashion sector.
This provides evidence that NFTs are more than just buzzword and play a great part in providing brands with big opportunities as well as maximizing their profit. Nike and Dolce & Gabbana for instance have each dominated the market with their NFT strategies, raking in millions of dollars in revenue from their digital collectibles.
5 brands which stood out and made the most NFT revenue
It's no surprise that Nike, Dolce & Gabbana, and Tiffany & Co. are making waves in the non-fungible token (NFT) market. The three leading brands all made their fortunes by selling their products to consumers who love them. When NFTs are used as a tool and not as a plan of action nor strategy, they serve the brand's profit.
Whether it's a shoe or an engagement ring, these companies know that when you design something for your customers and give them what they want, they will buy it. That same strategy is transforming NFTs from collectibles into real revenue streams for companies like NFT-related RTFKT, which is currently a Nike's property. This is why Nike holds the first position.
Nike brand as first in the ranking with the most NFT revenue
While Nike is the undisputed king of NFTs, this American multinational brand is not only way ahead of its competitors in terms of overall revenue generated through NFT sales but also in terms of the number of transactions.
Sports giant Nike has had the best year in terms of NFT sales. It is one of the few mainstream companies that has hit the nail on the head in the NFT market. Last year, this sportwear brand was in the news for acquiring a company that made NFTs and sneakers for the metaverse. Then, in April this year, Nike released its first collection of virtual sneakers, Cryptokicks.
The same was purchased for the tidy sum of $134,000. The American apparel maker has reportedly made $185 million through NFT sales, and it has generated 67.2K transactions so far. Other renowned companies from diverse industries including fashion and luxury are following suit in the NFT market, albeit at a slower pace than Nike.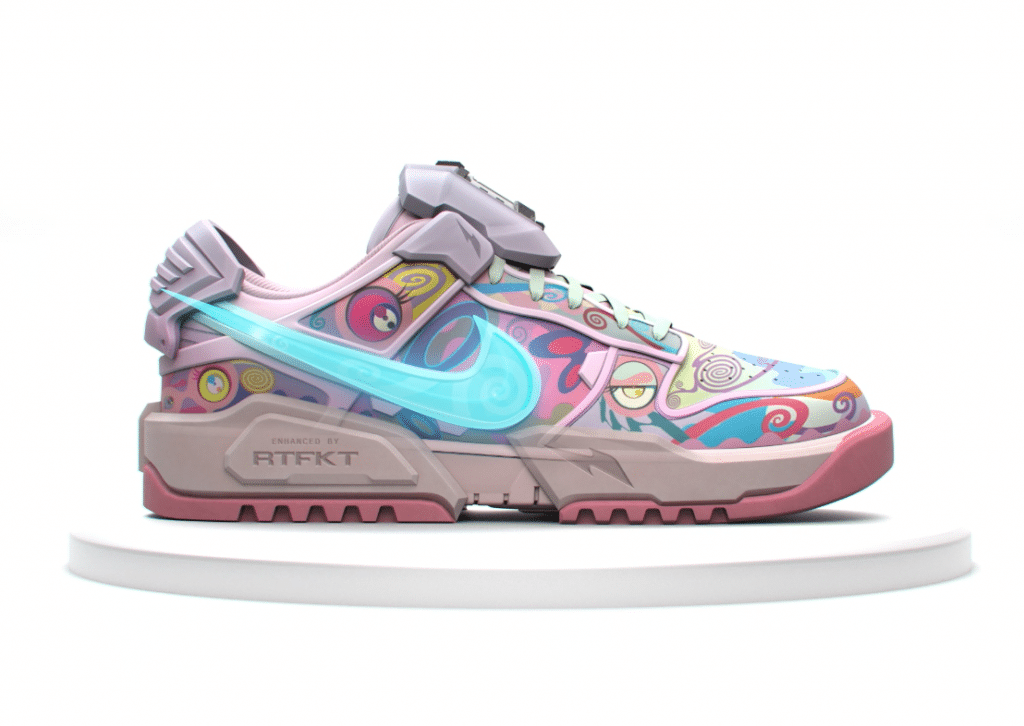 Dolce & Gabbana brand comes second with the most NFT revenue
In many cases, revenue generates from primary sales is not enough to justify the initial costs of creating a product. For instance, Dolce & Gabbana had managed to earn $25.6 million via NFT sales. The Italian fashion label made headlines in October 2021 with its Collezione Genesi, a nine-piece collection of fashion NFTs and physical garments that sold for almost $5.7 million. Collezione Genesi was one of the biggest event in fashion NFT history. It is reported to have one of the best luxury branded NFT experiences by far. The Italian brand is seeing some sales on their NFTs, but not nearly as much as Nike or others brands.
Tiffany brand not left behind, occupying third place in the ranking
Despite only being listed for a couple of months, Tiffany & Co is among the top brands on the Dune NFT platform. With such results, this brand should be a no-brainer for any lists of the biggest brands in NFTs. The high-end jewelry company received $12.62 million in revenue from sales of 250 CryptoPunks tokens, which were offered for 30 ETH each. Based on Dune data, the secondary market for Tiffany's NFTs is valued at more than $3 million based on only 74 transactions.
Gucci against all odds, is not second but fourth
Virtual goods have been a major boom for fashion brands, and that's something Gucci is not taking lightly. The high-end designer is one of the top luxury brands on the list with $11.56 million in total NFT revenue. Its NFT collection reached more than $31 million in secondary volume. The brand is using the popular game Roblox to immerse its users in the Gucci Garden game and demonstrate the strong potential in the retail VR space.
Gucci use Roblox metaverse to sell its products, including its most expensive NFT, a purse that costs more than $3,700 in the real world. In addition to this success, this luxury brand launched Gucci Town on Roblox, which currently boasts over 33.4 million visits and is slated to be an ongoing experience for players.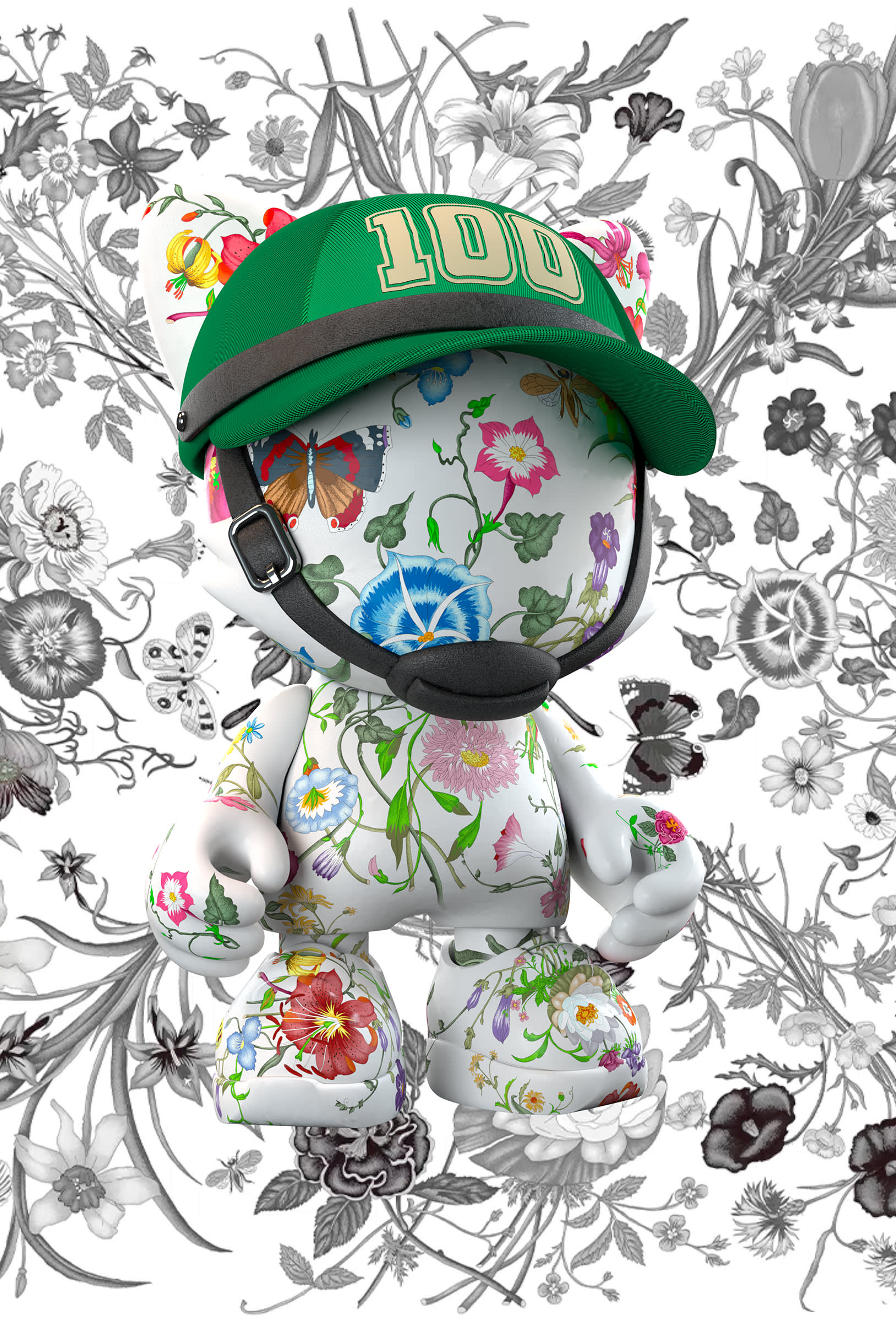 Adidas, Nike's eternal competitor comes fifth
Adidas provided a glimpse of what may be in store with the "Into The Metaverse" collection. With a $10.94 million in revenue from NFTs, this sportwear label saw over 51,000 transactions in the secondary market, with $175.65 million in volume generated.
When it comes to making a profit on NFTs, as well as success so far in the web3 space, these businesses look poised to grow in the metaverse. When it comes to NFTs and their potential as an attractive medium for companies, early adopters are likely to be first in line. This is particularly true of fashion and luxury brands that are comfortable using virtual reality experiences, virtual shopping and/or immersion experiences.
Creating a persistent metaverse brand experience that everyone knows about can certainly help extend the reach of such projects beyond their initial audience. Despite the fact that this stage is still very early in terms of how these opportunities will be monetized and executed, NFTs have a lot to bring. METAV.RS being the right solution for NFT & metaverse commerce, is a perfect fit for Fashion brands willing to build engaging and outstanding 3D shopping experiences for their users.