NFTs represent a very strong potential for brand customer relationship. In retail luxury or Fashion, NFTs seem to be particularly well suited to enriching and deepening the customer relationship. Going from loyalty program to enhancing the community link, the Web3 and NFTs offer brands the opportunity to approach their customers on a deeper level.
Through which elements NFTs make the difference in the brand customer relationship?
A Non-Fungible Token or NFT is basically a digital token, a dematerialized asset certified through the blockchain mechanism. The smart contract is on the other hand the computer program resulting from the blockchain. It will automate a specific action without going through intermediaries, for example, the execution of a financial transaction on the decentralized and secure system of a blockchain. An NFT then operates around these three elements: The digital asset, the smart contract, and of course the holder. As it is secured, this digital possession is kept in a user's crypto wallet and can be transferred from one user to another. This transfer done within the blockchain system helps preventing digital falsification.
For an e-commerce site for instance, having a variety of tokens integrated can reshuffle the deck of customer relationship. With a crypto wallet, a customer may connect to a website and access a number of NFTs. He may use a token that contains his private yet protected information, a token that includes his already purchased products, a loyalty card or voucher token.
However, an NFT will help preventing personal data collection on a merchant site, allowing for a full-personalized experience for the customer. Furthermore, a Non-Fungible token will bring about a deeper personalized loyalty programs integrated in virtual worlds. As the community side is strengthened, many possible links to the metaverse are considered.
NFTs as the new CRM system in brand customer relationship
NFTs deepen the link between brands and their customers, especially on Acquisition and Loyalty phases. Those stages refer to the process of attracting new and maintaining existing customers using non-fungible tokens. These tokens are a what is best to build a rewarding-customers program for their loyalty and engagement with a business. They can also be used to create exclusive experiences, offer discounts, provide access to exclusive content and much more.
Rewarding customers
Setting up rewards for customers is one of the best ways to acquire customer relationships. The role of NFTs in this case is to be the tool that will materialize the gain and facilitate the process. The example of Burger King is quite telling in this case. This brand paired NFTs with reward by encouraging consumers to purchase menus. The Keep It Real Meals collection was to embed 6 million QR codes on its most popular burger and sandwich packaging. Those QR codes which, once scanned, allow consumers to unlock, collect and trade Burger King NFTs. When the third QR code scanned was an NFT, it unlocked a fourth NFT for the customer to participate in a contest with benefits such as a free year of Whopper.
As another reward, there was also the possibility of receiving a call from a celebrity who would represent the brand. The rewards system is thus simplified thanks to NFTs because everything is automated and distributed from the blockchain.
Loyalty and customer relationship processes automation
To continue on the same example, the use of NFTs will bring forward a simplicity in the management and attribution of rewards. The operations thanks to the Blockchain are automated and only specific elements act as a trigger. In the case of Keep It Real Meals, it is the fact of scanning on the QR codes 3 NFTs that will unlock a 4th, offering the possibility to the user to participate in a contest and to win surprises. Again, the rewards are awarded on an automated basis, saving the brand immeasurable time as it no longer has control over the loyalty program. This is made possible by smart contracts, which allow assets to be sent to the crypto wallet of the consumer who scanned the NFT.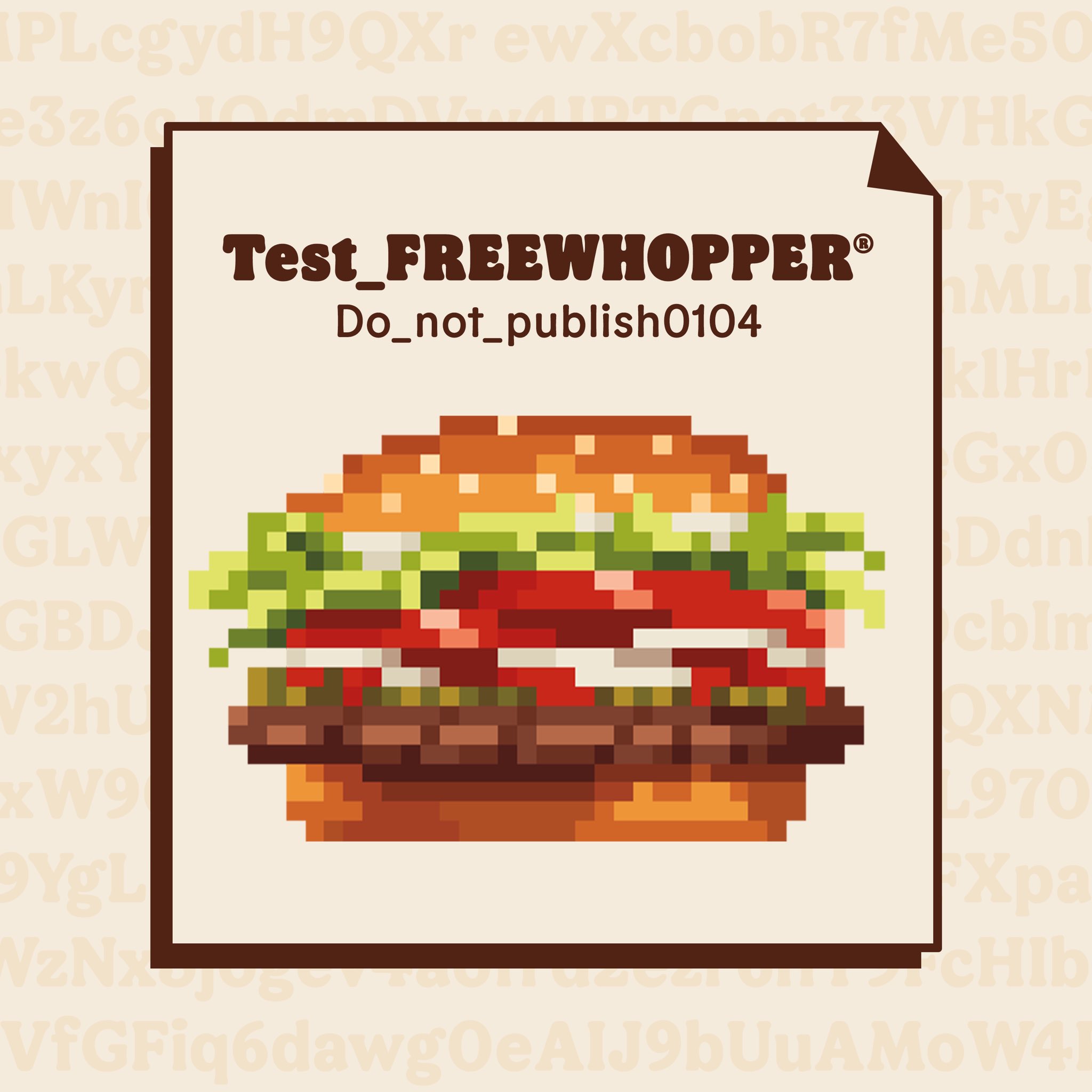 A long-term customer relationship
The most important point in this case is that there is no loss of customers. They have agreed to connect their crypto wallet address in order to receive the benefits. The brand will be able to use it to send new rewards or messages to the user in order to give them value and strengthen their loyalty. The user's wallet thus becomes the point of contact for the brand, the new communication channel through which the brand will be able to develop its loyalty capacity.
The wallet will indeed become the essential communication channel because it gathers a lot of resources in terms of data on its user. It contains other forms of virtual assets such as numerical data, last purchases, tickets, loyalty cards or what is called Proof of Attendance Protocol or POAPs. They are certificates that can be used to prove participation in an event and are very useful for a brand that wants to expand its loyalty ambitions. A brand can use it to keep the link with its users and use it as a push message before or after events. Concretely, a user visiting a site several times, could at the end of the 10th visit, receive in his wallet a 10 POAPs, unlocking a voucher. This is another conception of customer relationship, the CRM of Web3 mainly centered on the wallet and no longer on an email address.
Additionally, the most logical use case that comes to mind when talking about NFTs and customer relationship is the digitization of vouchers. NFTs allow for a digital value to be carried, which makes them ideal for modelling vouchers. Easier to exchange than paper vouchers, NFTs vouchers may be given or sold to friends or strangers because they are easier to trade.
Brand ambassadors in customer relationship
An NFT distributed to brand ambassadors can give holders the right to vote on certain decisions, such as the brand's visual presentation or the prioritization of product roadmaps. It is possible to gather data from brand ambassadors who will be more invested in the brand if they helped develop it and will advocate it.
Brand advocates can have a big effect on a business, especially if they can influence the brand's development. You may grant holders of unique NFTs the right to vote on issues such as the company visual identity or product roadmap priorities. Brand advocates because they are more invested in your company and were involved in its development will thus provide their data and even recommend your brand.
A new form of customer relationship in the Web3
Web3 and NFTs are paving the way for new, more fluid, automated and long-lasting customer loyalty techniques. NFTs will allow interoperability between platforms and fluidity in the new digital space. With token rewards replacing the points system as with Web2 brands, users have the possibility to use their rewards elsewhere than on the merchant site. These tokens can be applied to several domains and just exchanged for other goods, whether virtual or physical.
The case of secondary market
Another dimension is added to customer relationship management in Web3, namely the secondary market. NFTs are digitized and limited-quantity goods, so there are specific benefits. Since rarer NFTs are more expensive, the benefits are proportionally greater. The owner benefits immediately after the NFT is resold. However, in the case of an NFT resold, the previous owner's advantages are terminated and reapplied to the new owner. Therefore, the trace of the transaction remaining on the blockchain, the brand can acquire a new consumer if it has the permission to do so, and this through the new wallet address.
New sales models in the Web3
In short, customers are now becoming more digitally connected with companies, especially through metaverse experiences. Business models are evolving, as are the ways brands connect with their consumers. Creating experiences for people to engage with and purchase is a daily dream fro brands. Virtual asset sales, wearables, and brand purchase of lands to enlarge customer virtual shopping experiences with the brand's ambience are all examples. It is a form of marketing and content creation that uses immersive experiences and interactive technologies to reach, engage and influence customers. Direct-to-avatar among other things allows brands to provide an immersive and personalized experience for customers by allowing them to interact directly with the brand's products through virtual reality, augmented reality, gaming, and other.
Web3 customer relationship is a new type of customer relationship that relies on blockchain technology to create a secure, transparent, and automated platform for customers to interact with businesses. It enables customers to have direct control over their data and transactions, allowing them to have greater trust and transparency in their interactions with businesses. As METAV.RS is the new CMS in the metaverse, brands should rely on to construct the future of customer-relationship while using NFTs.
To learn more on the Web3 and steps for brands to grow their communities, read 7 TIPS TO BUILD A WEB3 COMMUNITY AS A TRADITIONAL BRAND